Welcome to Sound sensor repository
---
Sound sensor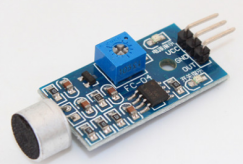 1. Description of Pin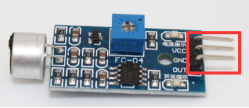 1-1 Position of pin

2. Potentiometer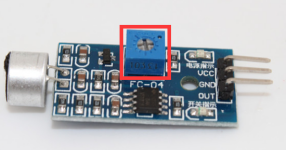 2-1 Position of Potentiometer
It is necessary to adjust the potentiometer of the sound sensor module to optimize the sensitivity.
3.Power indicator light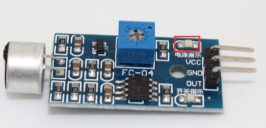 3-1 Position of indicator light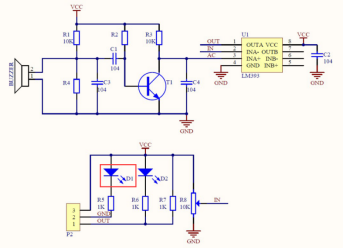 3-2 Schematic
This power indicator will illuminate when the module is powered normally.
4.Switch indicator light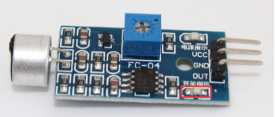 4-1 Position of indicator light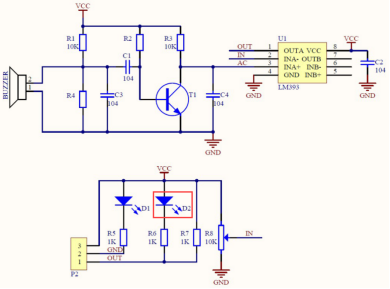 4-2 Schematic
When the sound level reaches the set threshold, this indicator will be illuminated, indicating that the module has recognized the sound in the current environment.
5.Sound receiving head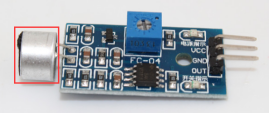 5-1 Position of receiving head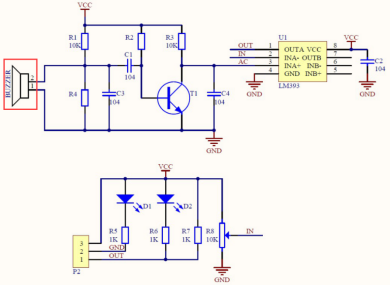 5-2 Schematic
The module receives sound by it, and the sound needs to face the receiver to obtain the best experimental results.
6.MCU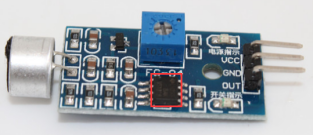 6-1 Position of MCU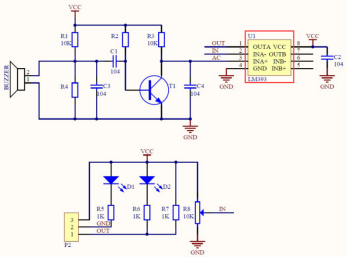 This master chip of module.
Hardware connection: (The definition of the pin can be changed in the program by yourself)
1.Connect to Arduino board.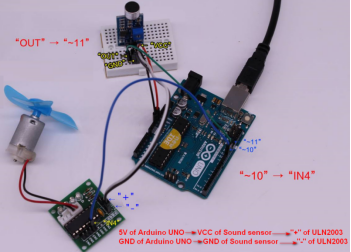 2.Connect to Micro:bit board.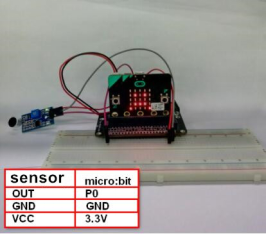 We will provide Arduino, Micro:bit driver source code.